UI/UX Design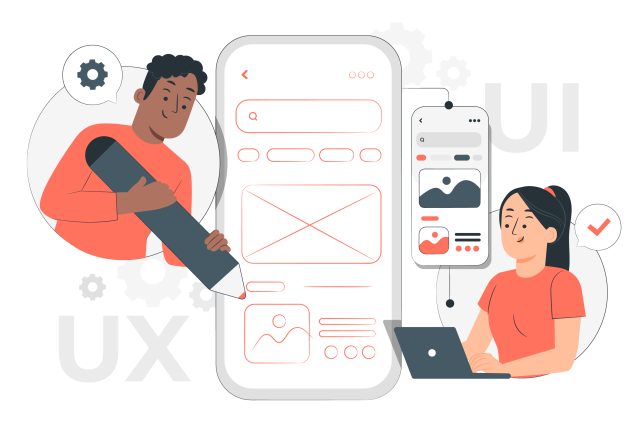 At Fayanka Tech, we take pride in offering top-notch UI/UX development services that focus on creating engaging and intuitive user experiences for businesses. Our skilled team of designers and developers collaborates closely with clients to understand their target audience and business goals, ensuring that every element of the user interface is thoughtfully crafted to deliver an exceptional digital experience. From wireframing and prototyping to seamless implementation, we prioritize user-centric design principles to enhance usability and accessibility.
Investing in our UI/UX development services can profoundly benefit businesses by elevating their digital presence and customer interactions. A well-designed user interface fosters positive user experiences, leading to increased customer satisfaction, higher retention rates, and enhanced brand loyalty. With intuitive navigation and eye-catching visuals, our solutions not only attract new customers but also promote user engagement and streamline interactions, resulting in improved conversion rates and overall business growth. By partnering with Fayanka Tech for UI/UX development, businesses gain a competitive edge, as a delightful user experience becomes a key differentiator in today's digital landscape.
Planing & Strategy
Conduct thorough user research to understand the target audience, their needs, preferences, and pain points.
Define clear project objectives, goals, and key performance indicators (KPIs) to measure the success of the UI/UX development.
Create user personas and user journey maps to visualize the user's interaction with the product and identify opportunities for improvement.
Collaborate closely with stakeholders, designers, and developers to align on the project vision and ensure seamless integration of UI/UX with the overall product development process.
Continuously iterate and test UI/UX prototypes with real users to gather feedback and refine the design, ensuring a user-centric approach throughout the development lifecycle.
Benefits