Mobile Application Development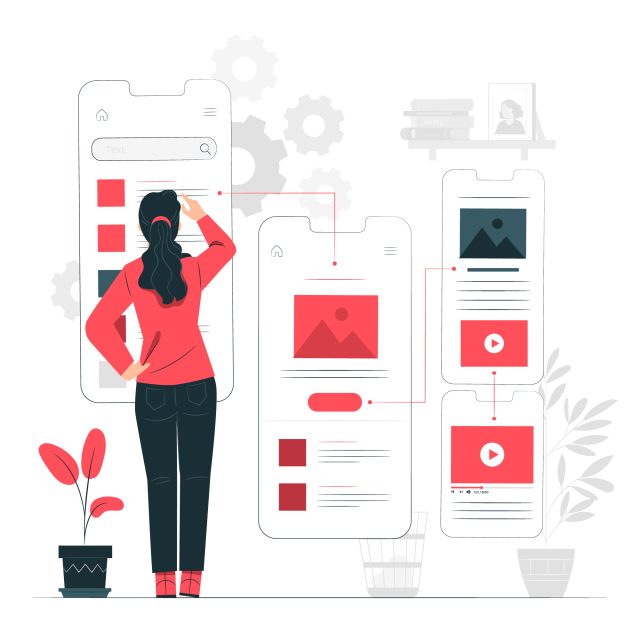 Fayanka Mobile App Development stands out as an ideal choice for small to large scale businesses due to its expertise in delivering tailored solutions that cater to unique business requirements. Our team of skilled app developers works closely with clients to understand their specific needs and goals, ensuring that the developed mobile apps align perfectly with their business processes. From startups to established enterprises, we offer scalable and flexible mobile app solutions that can adapt and grow with the business. With a deep understanding of market trends and user preferences, we craft intuitive user interfaces, engaging user experiences, and seamless functionalities that keep businesses ahead of the competition. Our dedication to quality, cost-effectiveness, and timely delivery makes us a reliable partner for businesses seeking to leverage the power of mobile apps for growth and success.
At Fayanka Mobile App Development, we are committed to optimizing apps for maximum efficiency and reliability. We employ industry best practices and the latest technologies to build robust and scalable mobile applications. Our team conducts rigorous testing and quality assurance measures to identify and address any potential issues, ensuring that the apps perform flawlessly across various devices and platforms. We also focus on optimizing the app's performance, minimizing loading times, and reducing data consumption to enhance user satisfaction and retention. By adopting secure coding practices, we prioritize data protection and user privacy, instilling trust among app users. Through continuous monitoring and maintenance, we proactively identify and address any performance bottlenecks or potential security threats, ensuring that the apps maintain peak performance and reliability throughout their lifecycle. With our commitment to excellence, businesses can rely on Fayanka Mobile App Development to create efficient, reliable, and user-friendly mobile apps that drive growth and success.
Planing & Strategy
Conduct comprehensive market research and competitor analysis to identify gaps and opportunities, guiding the development of innovative mobile applications that cater to specific user needs and stand out in the marketplace.
Create a well-defined mobile app development roadmap, outlining key features, functionalities, and milestones, while also setting clear timelines and deliverables to ensure a smooth and efficient development process.
Prioritize mobile app performance and user experience (UX), conducting thorough testing on different devices and operating systems to optimize load times, responsiveness, and overall usability, resulting in a seamless and delightful user experience.
Adopt a user-centric approach, engaging stakeholders and potential users through prototyping and usability testing to gather valuable feedback, iterating on the design and functionality to align with user preferences and expectations.
Implement strong security measures, such as encryption, secure authentication, and data protection, to safeguard user information and ensure the mobile application complies with relevant data privacy regulations, instilling trust and confidence among users.
Benefits of Mobile Applications